Oh the animals!
MASO ZAMBO'S ARK
Bees, donkeys, hens, ducks, geese… At Maso Zambo animals have something special too.
Two and four-legged friends, small and big, roam freely and happily in a safe space in which they can live according to nature.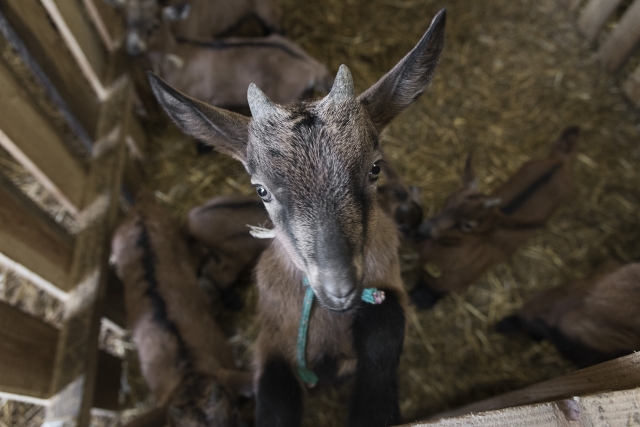 The hens have a tuft, silky feathers and feet with five toes: a precious breed from Asia, already mentioned by Marco Polo. We wanted them also to lay the white eggs of their "Livornese" cousins – the egg-laying hens par excellence, rustic and more dynamic – with whom they (peacefully) share the henhouse. The first came straight from Volterra in the boot of the family Twingo: an adventurous journey that was fully repaid with the 5-star treatment they enjoy.
The geese descend from the ancestor, which was born in captivity from an egg kept in an incubator for a few days: that small embryo must have understood it was in a superb place, and with obstinacy the goose was born.
We have quite a few donkeys. They were the first animals to get on board Maso Zambo's ark. It's fun to listen to their braying from time to time, almost a welcome greeting from the inhabitants of the farm to our guests. But do not worry: just like you, they sleep at night.
And then there's the bees! These noble insects, queens of organisation (just think of the perfect geometry of a beehive) and thermometer of biodiversity, are also big honey producers at Maso Zambo. They live in colourful beehives, tidily distributed like buzzing multi-coloured little houses – do not worry: they are set apart, so you'll be safe. Honey is fatigue and passion for Zambo. It's very rich in flowers and complex, it has a soft and stringy texture, a warm colour, with balsamic scents. It's a pleasure for our guests' taste buds at breakfast, or on the table of friends who buy it from the Maso's Dispensa.
There's more: ducks, rabbits… The ark of Maso Zambo has so many inhabitants that there are much more representatives of the animal kingdom than humans, including the guests.